---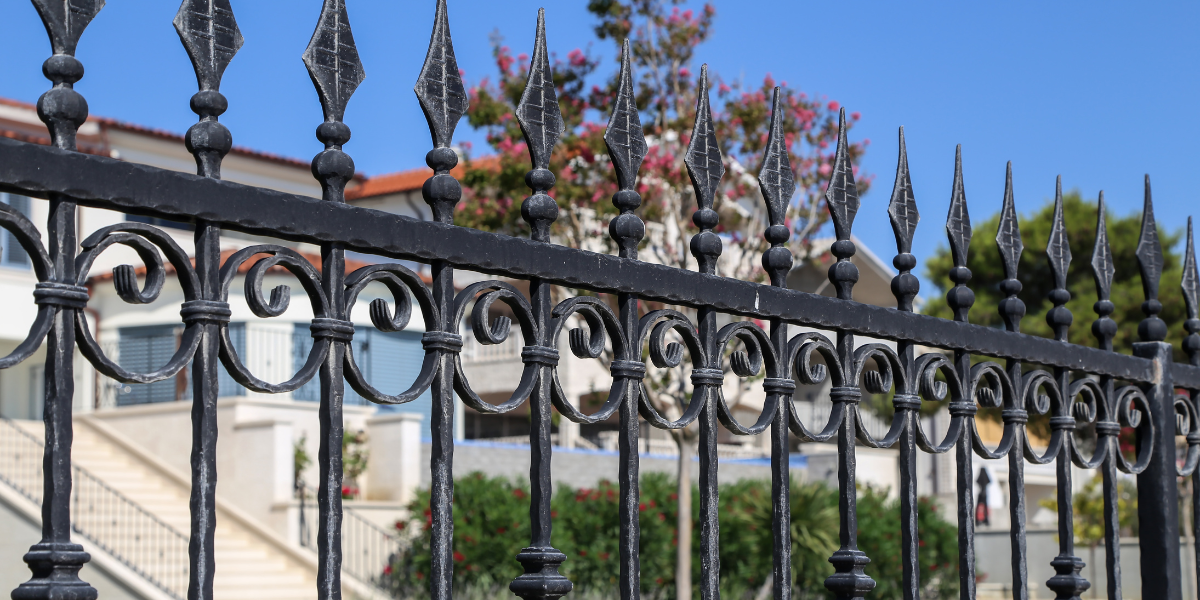 ---
6 Advantages of Ornamental Metal Fencing
---
---
If you're looking to add a touch of elegance to your property while creating an effective barrier, ornamental metal fencing is a perfect choice. Ornamental metal fencing can be used to enclose your yard and protect it from intruders while at the same time elevating its aesthetic value. Not only that but there are also multiple advantages that come with using this type of fence – not least of which include increased privacy and security as well as less maintenance than traditional wooden fences or wrought iron offerings. In this blog post, we'll take a closer look at six distinct benefits associated with ornamental metal fencing so you can know for sure if it would make sense for your particular project.
The first advantage is that ornamental metal fencing offers increased security compared to other types of fences. This type of fencing is usually made from heavy-gauge steel, which makes it much more difficult for intruders to penetrate or scale over. Additionally, the large pickets on decorative iron fences can help deter potential vandals or trespassers from entering your property in the first place. Plus, you will have peace of mind knowing that your family and belongings are protected by a strong barrier surrounding your home.
Another benefit of ornamental metal fences is that they are relatively low maintenance compared to wood and wrought iron options. Unlike wood – which needs periodic staining or painting every few years – ornamental metal fencing won't require any additional treatments or upkeep. This makes them a great solution for busy homeowners who don't have the time to dedicate to maintaining their fencing.
A third advantage of ornamental metal fencing is that it can last up to four times longer than wood fences, so you won't have to replace it nearly as often. This type of fence is designed with longevity in mind, meaning you can rest assured that your fence will remain strong and secure for many years without requiring costly repairs or replacements.
Furthermore, ornamental metal fencing also adds value to your property by increasing its aesthetic appeal and giving it more curb appeal. With such an elegant and timeless look, this type of fence can really add character and charm to your home – and it won't cost you an arm and a leg to achieve. Finally, ornamental metal fencing is very versatile in that its pickets can come in various shapes, sizes and colors. Whether you're aiming for a modern or classic look, this type of fence offers plenty of customization options so you can create the perfect barrier for your outdoor space.
As you can see, there are many advantages associated with ornamental metal fencing – from increased security and durability to aesthetic appeal and customizability. If you're looking to add a protective barrier while complementing the overall look of your property, then consider investing in ornamental metal fencing today! And if these advantages have caught your interest and have you ready to purchase an ornamental metal fence, contact us today at Armor Fence Maryland! We'd love to help create the perfect custom-designed metal fence that fits within your budget perfectly.
---