---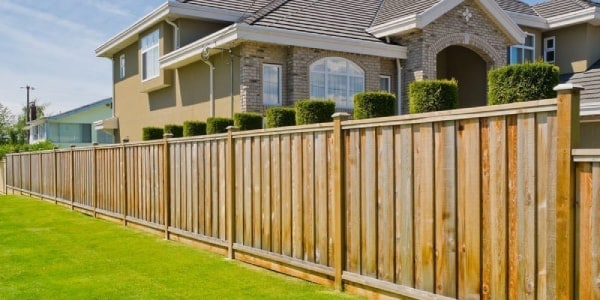 ---
How A Fence Can Improve Your Home's Value
---
---
Have you ever set your sights on a new home? One that has the potential for an upgrade or even an entirely new construction? If so, one of the first things you'll want to check out is its yard. It means looking at flowerboxes and leaf piles as they pass by their house for some homeowners. However, others are more interested in a high-fence design that would make their property look more attractive to potential buyers. 
Position of the Fence
While there are many different types of fences to choose from, you may want to focus on a location that pulls the eye. In most cases, a high-fence design is preferred, as homeowners feel that there is a more powerful statement being made by this addition to their front yards.
Monetary Value vs. Purpose Value
The primary benefit of adding a high fence is that it provides the homeowner with much more financial value than the purpose value. While it can be argued that not everyone is willing to pay a significant amount of money for their new home, there are still a lot of homeowners who are attracted by the idea of having one.
Fencing Material Choices
Most homeowners are drawn to high-fence designs because of the fences themselves. However, most people don't realize that there is a lot of variety in material choices. You can choose a fence made out of wood, vinyl or metal, which will determine its appearance and how easy it will be to install. Armor Fence MD offers a wide variety of fences in different materials, which is why we can give you the information you need. It can help make your home's yard even more attractive while increasing its value.
Professional Installation
Another benefit of installing a high fence is how it will look once it is finished. It will ensure that everything is built to order, which means that those who are looking at your home will be able to see the fence instead of seeing dirt and debris. It makes sure that your home's appearance will remain more attractive for as long as possible.
Fence Maintenance and Safety
When it comes to maintaining a high-fence fence, there are a few different things that you will have to keep in mind. Most homeowners don't even realize the effect their garden has on the value of their home. While the primary purpose of having a fence is to keep unwanted animals out, the plants grown inside can also provide extra value for your property. In most cases, the plants will provide a bonus in aesthetics or value.
The ideal high-fence design can increase the value of your home, and Armor Fence MD can provide you with the information that you need to make an informed purchase decision. We understand how important it is for homeowners to make sure that their new home isn't only able to stand out from the crowd but that its value will also be increased by using a high fence.
---