---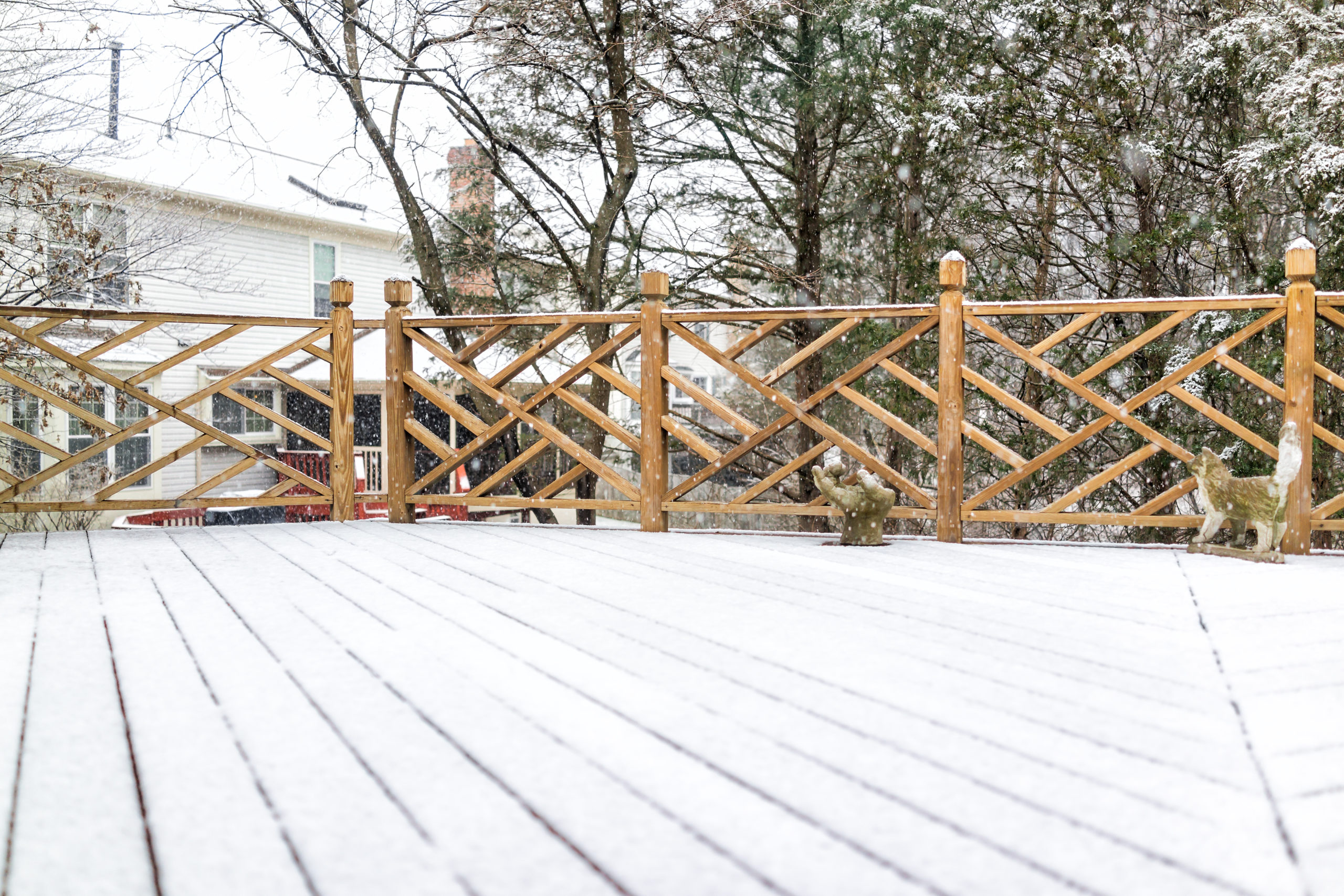 ---
Is Your Deck Ready To Withstand This Winter Season?
---
---
With the first snowfall of the year already underway, it is a clear sign that winter is here. Is your deck ready for the colder season? The harsh winter weather can cause havoc to your deck, especially on its boards, railings, and finish. The changing temperature, freezing and melting of the snow, and moisture can peel and fade the paint on your deck, encourage pest infestations, promote rusting, and can even cause damage to the structure of your deck.
While some wood decking materials are naturally resistant to winter wear and tear, it is still essential to give your deck a little TLC to maintain its good shape no matter what the season. Below are the simple ways to get your deck ready for the winter season.
Clean up
The first thing that you need to do to your deck to prepare it for the harsh winter conditions is by cleaning it. With all the barbecue parties and get-togethers that were held on your deck the past seasons, it wouldn't be surprising to see stains and dirt sticking on its boards and railings. Leaving these messes on your deck with the changing of the season will only degrade your deck's wood and may even encourage mold growth. Make sure to use a bleach-free cleaner to protect the wooden materials while cleaning it. If there are trees near your deck, consider cutting its overhanging branches. Don't forget to clean and wipe its railings too.
Minimize the weight on your deck
You would also want to protect your deck furniture as much as your deck. While you'll less likely lounge on your deck during the chilling weather, you may want to remove less frequently used furniture and store them in a safer and drier place. Apart from that, the winter snow can add weight to your deck, increasing wear and tear. Make sure to clean them up before storing them. For plastic furniture, you can use dish soap and water to remove its dirt. Metal and aluminum furniture may need touching up their finish with new paint or a thin coat of car wax for additional protection. You can use a mixture of bleach and water to remove any mildew on your wicker furniture, while you can use a mixture of ammonia, vinegar, baking soda, and water in cleaning wooden furniture.
Consider deck inspection and make necessary repairs
Doing a deck inspection before the winter starts is a smart move. With this, you will be able to determine your deck's condition, identify possible issues, and address them right away. Catching the problems at their earliest stage will prevent more serious damage and costly repairs. Call Armor Fence to come out identify any issues on your deck.
Seal and finish your deck
Finally, apply a water-repellent finish on your deck to protect it against the moisture brought by the winter season. There is a wide array of finishing options available that offer the needed protection to your deck and, at the same time, improve its aesthetic appeal.
---