---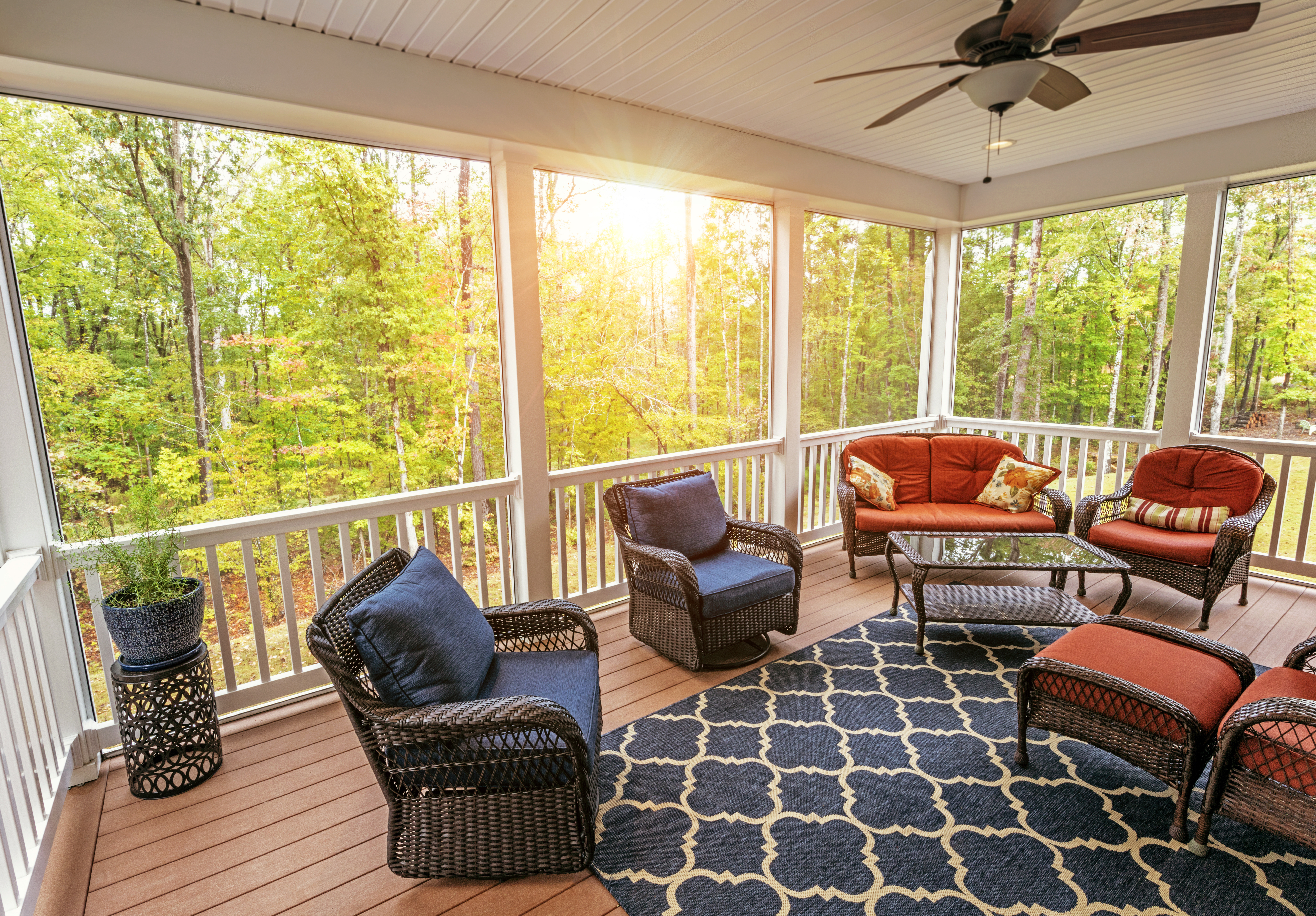 ---
Maintaining Your Screened Porch
---
---
You have finally installed a screen on your porch, and you love this new update in your home. You get to enjoy the sun's warmth or the cool breeze at night without having to worry about the pesky bugs or mosquitoes. Apart from that, the enclosure of the screen also provides you an added sense of security. 
However, the thing with screened porches is that they might need more maintenance attention than open porches. Dust, dirt, pollen, and even pet hair/dander can accumulate on the screen losing its luster and decreasing its lifespan. A screened porch made of high-quality materials will usually last for a long time. However, no matter how excellent the materials' quality is, it will get damaged and wear out faster without proper maintenance. To prevent this from happening, you have to maintain your screened porch properly.
Regular Maintenance
Like any part of the house, you need to perform routine cleaning such as sweeping its floor once a day or every other day depending on how dirty the area can get. Dust the screen, the surfaces in the porch, windowsills, door frames, and everything found in the porch. Declutter and organize the items found on the porch too. Remove the things that are no longer deemed usable to get more space. If possible, spray down the whole screen with a garden hose to ensure no allergens are left. 
Seasonal and Long-term Maintenance
Apart from the usual cleaning that you regularly do on your screened porch, you also need to perform seasonal maintenance to keep your screened porch in tiptop condition throughout the year. Scrub the grime that has accumulated over the changing of seasons with a mild cleaner and a deck brush. You can also use a 1:3 solution of oxygen bleach and water to remove the molds and mildew. Make sure to wear gloves and goggles when cleaning using the solution. 
Aside from the screen, there are other areas in your porch can also affect your screened porch's appearance and lifespan. So, don't forget to check the materials of your porch. If your screened porch is constructed using pressure-treated wood, you might need to reseal its materials depending on how long the wood's last resealing was. Typically, resealing of wood can be done every six or seven years. Apply finishing on the columns of the porch too to prevent it from getting weathered prematurely.
Check out the caulk in between the materials in your screened porch. Caulk can wear out, resulting in gaps between the materials. If this happens, those pesky bugs and mosquitoes will be able to penetrate your porch. 
Screened door cleaning and maintenance can be done easily. But if you notice any damage on your screened porch, calling a professional to fix it might just be the best step to take as they are more skilled and experienced in dealing with this type of issue. 
---