---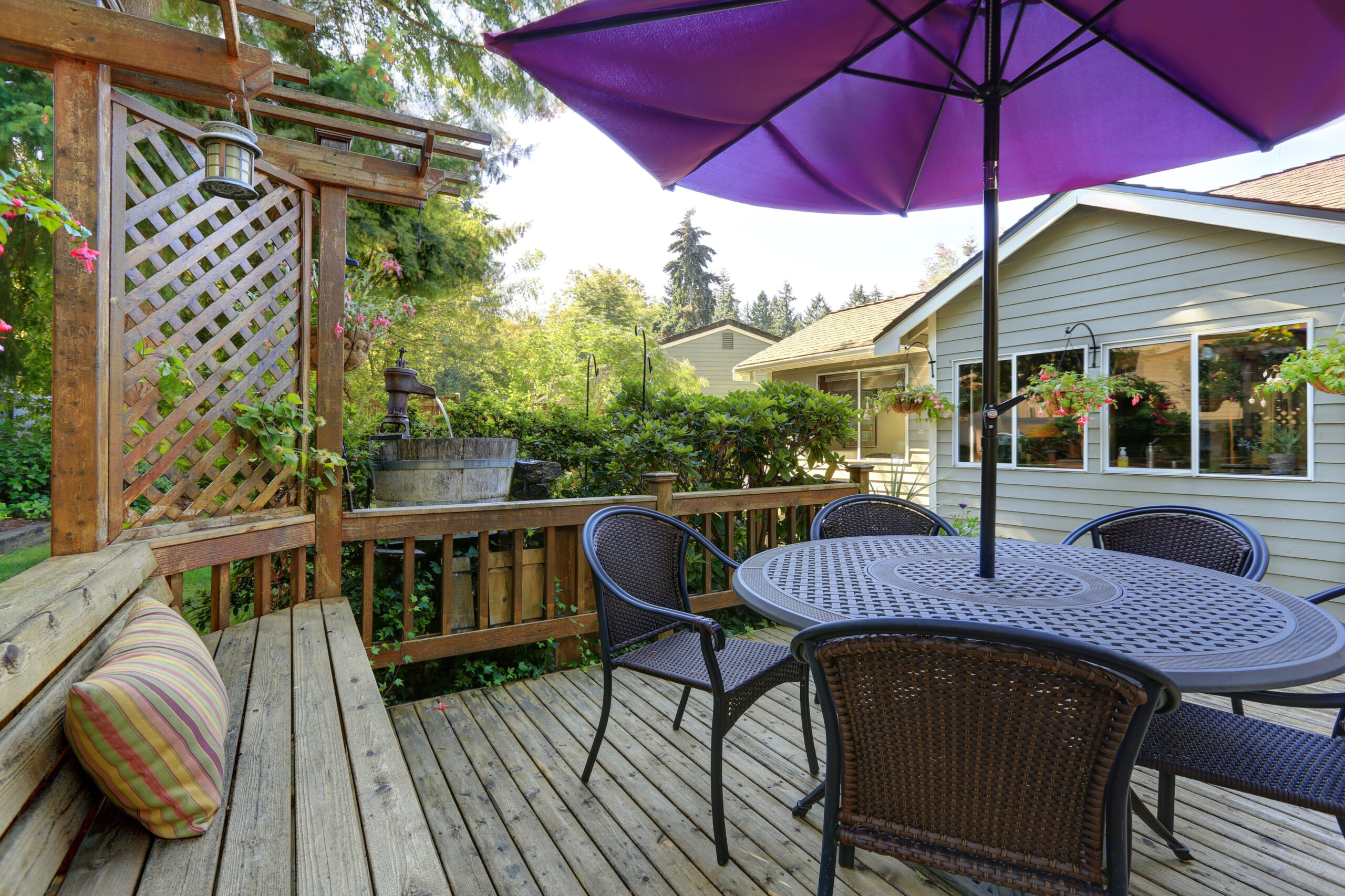 ---
Tips On Making A Smaller Size Deck Feel Bigger
---
---
Whatever the time of the year it is, we all love spending time on our deck. Even when you have a small deck, you will want to sit and enjoy the outdoors. Don't give up on having a more functional deck despite its size because there are ways on how you can make your smaller size deck feel and appear bigger. 
Check out these tips on making a smaller sized deck feel bigger:
Installing diagonal deck panels will help make your small deck appear bigger in the eyes. A diagonal floor will give the illusion that the area is spacious since it will elongate space and make it seem more open. You can also opt for cable style railings instead of hand rails. Cable-style railings will still provide the safety and protection a deck needs, and at the same time give your deck a sleek look.
Add color to the entryway
Color also helps a lot in making a small space not suffocating by creating a focal point. You can place throw pillows with warm and bright colors to areas in your deck that you want your visitors to focus on. Choosing seasonal plants with warm colors on the edges of your deck will draw attention towards it instead on the limited space. 
Chairs and sofas can seem bulky on a deck with a small area. The best thing to do if you have a small deck is to save more space. Install built-in benches along the edges of your deck so you won't need additional space for more furniture. Buy seat cushions to provide comfort.
Wherever in your house it may be, a messy and unorganized area will always make a space look smaller. De-clutter as much as possible. If you have built-in benches installed at the edges of your deck, why not make use of the bottom part of the bench as a storage cabinet? This way, you will have storage for seat cushions, seat covers, and others, and at the same time, you have something to sit on.
A small deck will limit you to what you can do on the space horizontally. With this, make use of everything that you can do on your small deck vertically. Consider adding vertical structures such as a pergola to create visual relief. If you have a beautiful yard, why not make an extra opening on your deck leading to it? This will give the illusion that your deck reaches farther to the ground. 
You don't need to renovate your deck just to make it bigger. Following these tips will allow you to maximize whatever deck space you have at home. 
---