---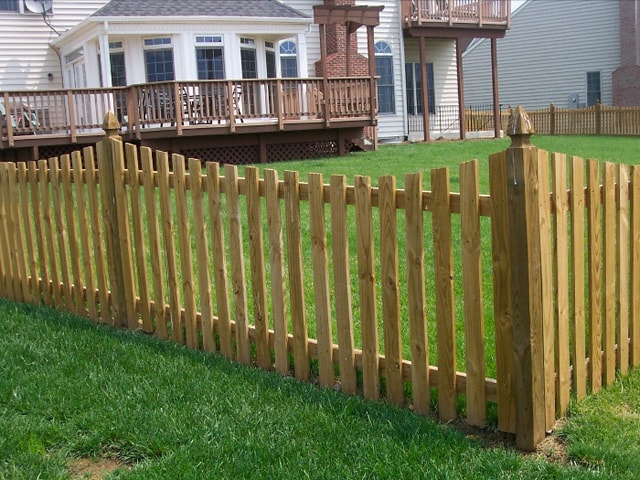 ---
Summer Deck and Outdoor Furnishing Trends
---
---
Beautiful, relaxing warm weather days and evenings beckon all of us to spend more time outside. If you're like most homeowners, you probably have invested in a patio or deck to provide some outdoor space to entertain, rest and visit with family and friends. If you're ready to decorate or redecorate your outdoor space this year, consider some of the hottest trends for 2017.
Bring Your Inside Outside
In recent years, manufacturers and designers of outdoor furniture have evolved way past the typical plastic, metal and wicker tables and chairs of the past. More and more patio and deck furniture is created to resemble indoor living room furniture instead, featuring durable, weather-resistant fabrics and materials. The outdoor grill or simple fire pit is often replaced by an outdoor kitchen or fireplace. Deck and patio materials have followed suit, providing matching exterior materials that provide an interior feel.
Unique Color Designs
Gone are the days of simply throwing a table and some chairs onto your patio or deck. Today, many homeowners are stepping up to the challenge of creating vibrant designs and decorations for their outdoor space. The age of exterior design has arrived as you may opt to incorporate bold, bright colors against more neutral backgrounds to make a statement about yourself and your home. Outdoor throw blankets, pillows and accent decor can help you decorate your entire summer deck and patio in a new and inviting way.
Classical Stays in Style
If you're more conventional in your deck and patio design desires, do not fret because classic looks are always in style. Popular wrought iron chairs and tables still work beautifully in a lovely flower garden or home orchard. Extend your deck or patio design into your garden area with pavers or specially designed paths and sitting areas.
Time To Tap Into the Past
Like most trends, you may travel back in time to come up with the fresh new ideas for the year. Many homeowners are opting for a retro look this year, bringing back rattan and wicker patio and deck furniture. If you like to be one with nature, consider all the furniture available that is made with wood, woven by hand or mimics the outdoor landscape. Many materials naturally develop a worn, distressed look over time.
Calming Blue Hues
Perhaps it's because blue is the color of a beautiful summer sky or the shade of a peaceful ocean or lake view, but blue is definitely the popular hue for this year's patio and deck furniture and decor.
Exciting Mosaics
Bright colors in interesting designs create a time-tested favorite of the mosaic decor. Manufacturers and designers have come up with inspired unique table tops and deck decor made from colored glass, sturdy ceramic materials, and beautiful stone
Whatever your particular style, it's always fun to decorate your space to reflect the feeling you want to convey to visitors. Whether you are building a new screened porch, deck or patio or simply freshening up your current space, take some time to see what's offered today in terms of new ideas and decor to welcome in the warm, long days of summer.
---